Welcome to the New Website!
So today marks the first day we're live with the brand new website design (now using a WordPress theme instead of Joomla) courtesy of my amazing web design guru Nick Abbondandolo & his company DISSIM.com Based in Los Angeles, they do some terrific work and I can't recommend him highly enough. We've still got some tweaks to implement and content to shift over, but we are very much live and I hope you enjoy checking out all the pages. Lots more to come in the months ahead…
Make sure you've gotten your hands on all the ebooks I'm currently offering! All the other pages except this one and the home page have a handy sidebar to the right where you can click on a cover image and be whisked away to Smashwords to purchase them all. And very shortly, we'll be unveiling some hot new swag, including T-shirts and sweatshirts.
Hope you enjoy the site – let me know what you think!
BOOK GIVEAWAY!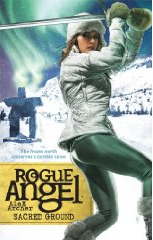 To celebrate the new website, if you leave me a comment below, I'll enter your name for a chance to win a signed copy of my latest Rogue Angel novel SACRED GROUND! This is a quickie event, so chime in and you might win when I draw a name tonight!


Did you enjoy this blog post? If so, please subscribe right now!
Get It By EMail | Add to iGoogle | RSS/XML Feed
Liked this post? Please share it!

Get this and other great articles from the source at www.JonFMerz.net